Stable supply based upon abundant experience and knowledge of foundry in China
Based on abundant know-how obtained through more than 100 years of experience in casting industry, we support procurement of foundry products together with other metal products. We recommmend suitable suppliers not only in Japan, but also in China which we have been in cooperation for almost 40 years.
We not only honor our clients' price and quality requirements, we set our basic "principles" such as "selecting the right manufacturer" and "taking care of quality after production" to satisfy their needs. We are not only an import agent, we establish our goal and make commitment through clients' point of view.
Also, we established an affiliate company (Dalian Kusano Trading Co., Ltd.) in Dalian, China, to support our clients in need of valuable information and procurement assistance.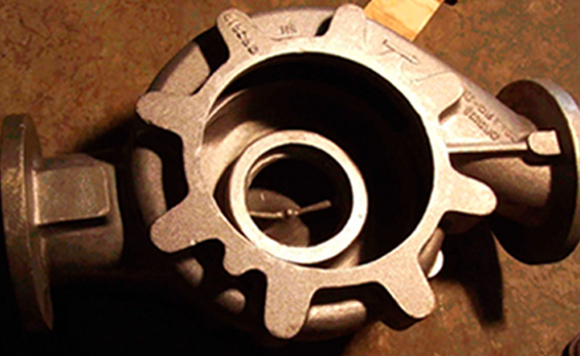 Product Specification
Materials

FC100 – 350, FCD400 – 800, SC, SCW, ADI, alloy

Molding

Green sand mold (hand ramming & automatic molding), self-hardening (hand ramming & automatic molding), precision casting (lost wax process & semi-lost wax process)

Unit weight:

min 0.1 kg – max 20 MT

Surface treatment

Plating (zinc, electric, chrome), Coating (powder, baking finish, anti-rust, cation)

Quality inspection

Chemical analysis, Performance inspection, Hardness test, Inspection of internal defect by UT, X-ray, and Gamma ray

Mechanical processing

Precision machining, Rough machining
Products variation
Agricultural equipment

mission case, clutch case, wheel shaft case, flywheel cover counterweight, bracket, sprocket

Construction machinery parts

counter weight, bracket, sprocket

Machine tools

bed structure, platen, bracket

Hardware for waterworks

manholes, valve, pump casing

Railway parts

draft stop, axle box

Civil engineering

roof drain, steel pipe pile, frame

Kitchen accessories

trivet, griddle, adjuster

Blast furnace mill parts

molds, rolling machine mold, grate bar

Elevator parts

Weights