Overseas Trading
Expanding business activities to developing Asian regions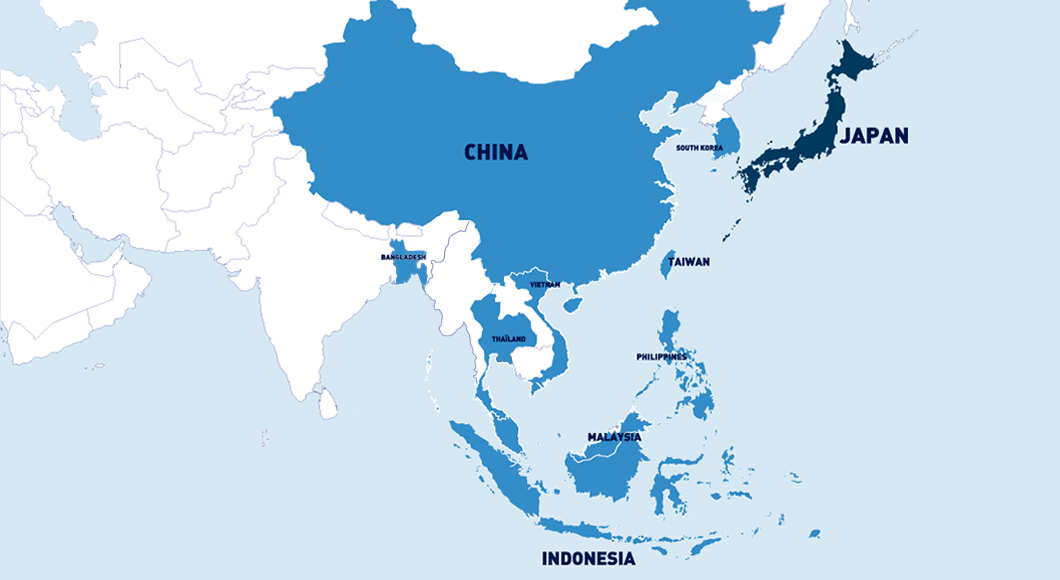 Overseas Business Department (East Asia Division & South East Asia Division)
With growing market in South East Asia, the local casting production is expanding and starting up overseas operations are progressing quickly.
We are expanding our function by increasing our product line-up to meet various demands from local customers.
AreaFoundry pig ironoundry pig iron

China, Taiwan, Korea, Indonesia, Thailand, Vietnam, Philippines, Malaysia
Overseas Subsidiary

PT. KUSANO SANGYO INDONESIA
KUSANO SANGYO VIETNAM CO., LTD.
DALIAN KUSANO TRADING CO., LTD.
SUZHOU BRANCH
Steel Products Department Overseas Trade Group
In 2001, we started up Overseas Sales Group to meet with global expansion of steel transactions.
Keeping in mind quick response to users, we meet steel demand mainly in South East Asia.
Products

Semi-finished products (steel billet), round bar, specialty heavy plates, seamless pipe, sheet products
Area

China, Korea, Taiwan, Vietnam, Thailand, Indonesia, Philippines, Malaysia, Bangladesh